In a heartfelt interview, Peg Luke shares the serendipitous creation of her new album Sleep, Baby Jesus: A Peg Luke Christmas. The collection arose from her long-standing desire to craft Christmas songs that resonated deeply with her. The title track, born amidst the global pandemic, reflects a simplicity with profound lyrics that emphasize hope. Her remote collaboration with Lucas Sader and Neal Merrick Blackwood, although challenging, proved fruitful, contributing to the record's transcendent quality. 
The album aims to deliver joy, hope, love, and serenity, emphasizing a God-centered creation process. Luke's reimagining of "O Come, O Come Emmanuel" with Latin flair has already garnered positive feedback for its joyful twist. On the other hand, in "The Greatest Gift," her work with a children's choir and industry luminaries Neal Merrick Blackwood and Jody Spence enhanced the storytelling aspect of Jesus's birth. Peg sees herself as a divine messenger, and this is evident in her latest record.
Luke hopes the Christmas release will connect listeners more profoundly to the divine and instill a lasting sense of wonder, feeling grateful and blessed to offer this "little Christmas music miracle." Her aim is for the music, inspired by and filled with hope and peace, to resonate with audiences for years.
Can you share the story behind 'Sleep, Baby Jesus: A Peg Luke Christmas'? What sparked the idea for this festive collection, and how did you decide on the tracklist?
I always wanted to put together a group of Christmas songs and it just so happened these five stood out and needed to be highlighted. I feel very blessed to bring them to you now. It was one of those kismet things, it just happened.
"Sleep, Baby Jesus" was conceived during 2020 during the throws of the pandemic. Hundreds of thousands of people were dying around the globe and we were still celebrating Christmas. It seemed kind of ironic to say the least, but here came this tune into my head with no rhyme or reason. The lyrics came afterwards but I think they are just as important as the tune, maybe more so. The tune is simple, child-like as it were with a true meaning full of depth and hope. Listen to the lyrics carefully and you will see what I mean.
Working with Lucas Sader must have been an exciting experience, especially given the challenges of remote recording during the early stages of the pandemic. Can you talk about how this collaboration influenced the final outcome of the album?
I would be happy to tell you, the beginning of remote recording was a bit uncertain, a bit scary, and frankly quite unusual. But, because of my rare autoimmune disease and my inability of my body to accept the vaccine, it left me vulnerable and I could not risk recording in person. Lucas Sader was amazing in this process. Neal Merrick Blackwood also produced much of this project as well, all remotely. It was really amazing!
How did you and your team ensure that the songs on 'Sleep, Baby Jesus: A Peg Luke Christmas' would capture and convey the spirit of the joyful season?
I believe the project brings more than just joy to the listener. I believe the project also brings hope, love, and serenity to the soul. We need that message more than ever today.  When God is the center of the project, things just seem to work.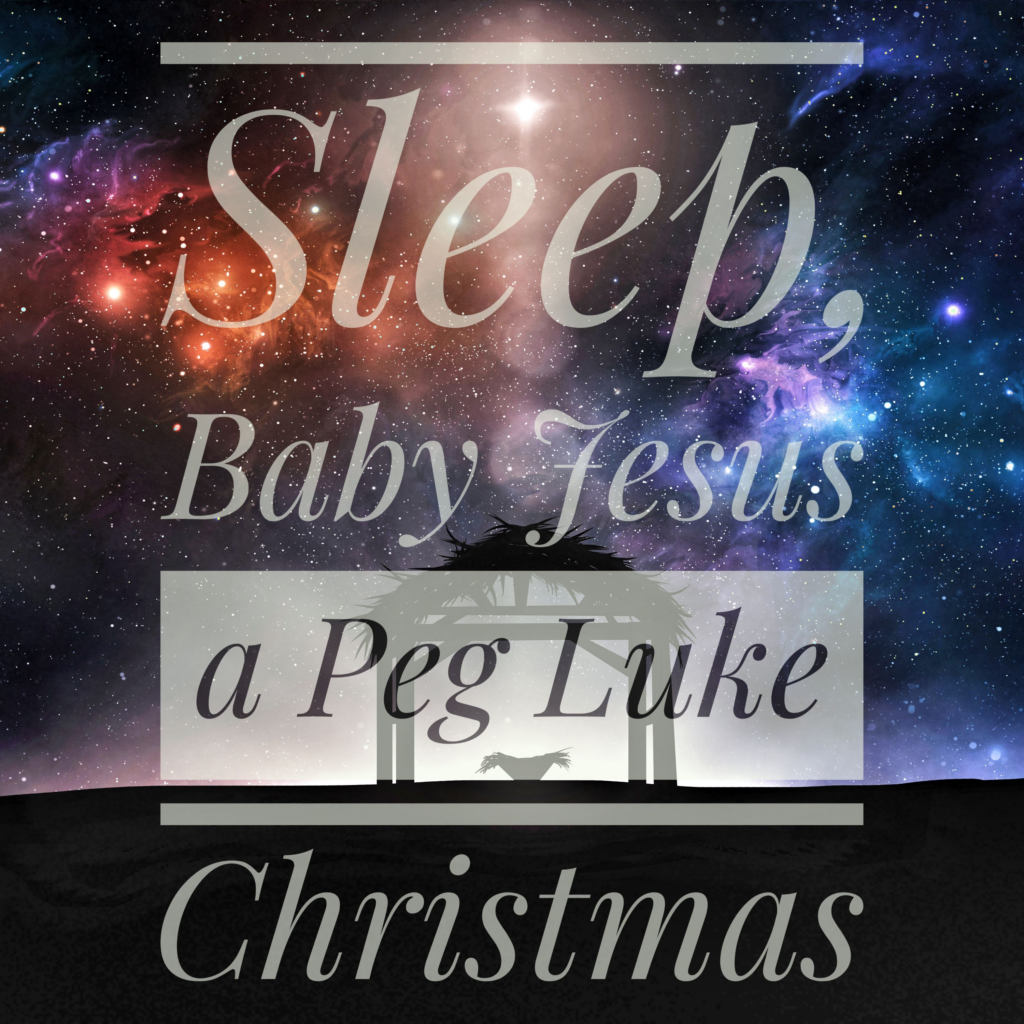 Can you delve into the emotional journey of recording 'O Come' and the significance it holds for you?
"O Come" is such a fun tune. I took one of my favorite carols, "O Come, O Come Emmanuel" and gave it some Latin flair. I had such a fantastic time reimagining the context of the tune. It really makes me smile. I have a lot of positive feedback from it already. People like it. It brings in the salsa!
"The Greatest Gift" portrays Jesus's birth as the ultimate gift to humanity. How did you approach the storytelling aspect of this song, and what was it like working with the children's choir from Asheville and Emmy award-winning videographer Jody Spence?
Well, working with children and hearing them sing always brings tears to my eyes. I don't know what it is about children's voices… Perhaps it is the innocence, the truth, and the sheer joy of children singing that always humbles me. Nothing makes me happier than composing for a children's choir!
"The Greatest Gift" wrote itself, so to speak. I think it is one of the most beautiful tunes I've ever written. The chance to work on this tune in the mountains of North Carolina before the pandemic, with multi Grammy winning producer, Neal Merrick Blackwood and Emmy winning videographer, Jodie Spence was epic. You know I believe in the idea that the more talented the artist or creator, the nicer they are. And these two are about the nicest people you could ever work with. I feel very grateful to have had their talent radiate on this project.
"Sleep, Baby Jesus" captures hearts with its sweet melodies and story. Can you share insights on your creative process for weaving His prophetic role into the song while maintaining its musical and lyrical appeal?
I can't really remember how I came upon this tune, I know the calming music came first and the important lyrics came second. Sometimes, music just comes to me. I tend to think about a point in my life that is spiritually and emotionally driven. I always think of myself as a messenger, the messenger for God. And God always tells me incredibly inspiring things that I could have never thought of or dreamed possible.
Sometimes music will come to me in sections and sometimes music comes to me all together as a whole. I remember that "Sleep, Baby Jesus" was born, no pun intended, very quickly. Perhaps it was truly a God 'Wink' moment. I tend to think so.
How do you envision your Christmas release fostering a more profound connection to the divine and instilling a sense of wonder in the holiday season?
I can't predict the future, but from the little that I've already seen, people are extremely excited about this Christmas collection. Do I feel proud? Maybe a little bit, but I mainly feel grateful. I feel blessed. I feel like a "little Christmas music miracle" has landed in my lap. I hope my God-inspired music, filled with hope and peace, resonates for years to come. I think it will, with God in charge!
Listen to the full album here: