Indie rocker Jilian Medford, known for her music project Ian Sweet, unveils a compelling new single, "Emergency Contact," on September 14. This release is a precursor to her upcoming album, Sucker, scheduled for November 3.
In "Emergency Contact," Medford's emotionally charged lyrics convey a sense of independence and resilience following a breakup. The accompanying music video, directed by Brittany Reeber, further encapsulates the song's essence.
Throughout the video, Medford is depicted alone, transitioning from a fallen chair to the floor as she sings lines like, "I stopped writing you down / As my emergency contact / I bet you're glad that you don't have / To come runnin' / Every time I fall back." These lyrics underscore her desire to detach from her past and regain control over her life.
Medford openly acknowledges the darkness that can accompany heartbreak but shows her determination to avoid reaching out to the person she's lost. As the video unfolds, it becomes evident that her journey is one of self-empowerment and self-discovery.
A particularly poignant moment in the video occurs when the director instructs Medford to "do it again but just, like, much better," highlighting her feelings of inadequacy. Despite these challenges, Medford eventually regains her confidence and composure. In the closing scene, she gazes directly into the camera, strumming her guitar, and singing, "I don't mind / I don't wanna get it right / This time." Her newfound strength earns her overwhelming approval from those around her.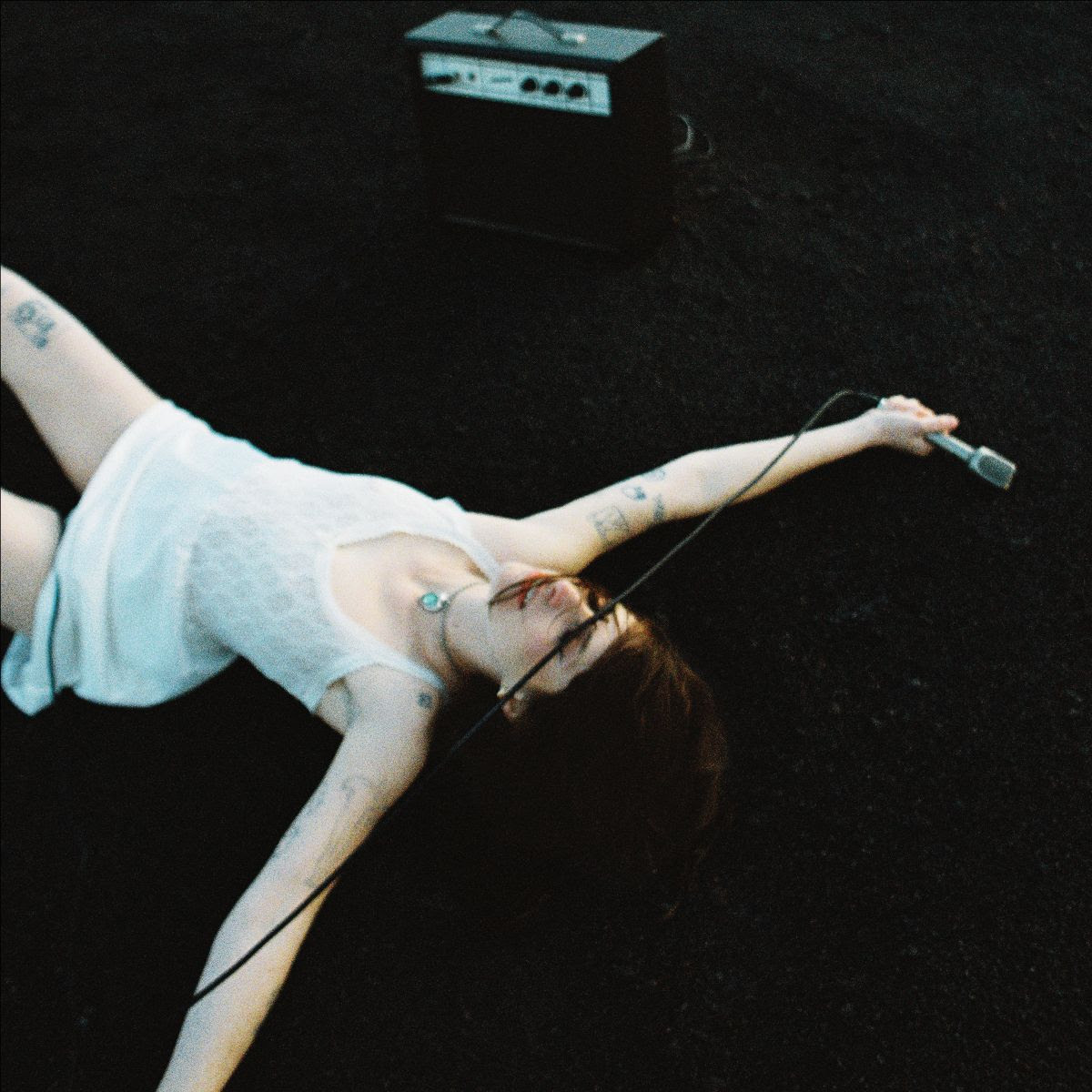 Medford described "Emergency Contact" as having a core of sarcasm and bite. It serves as a form of self-protection, with Medford attempting to convince herself that what she's lost may not have been worth holding onto in the first place. She sees it as a way of coping with the aftermath of a breakup.
The music video is especially significant as it ties into the themes of her previous single, "Your Spit," creating a cohesive narrative. Medford aimed to infuse humor into the video, highlighting the often complex relationship between humor and deep sadness.
Sucker, the upcoming album from Ian Sweet, promises to deliver more emotionally charged and introspective tracks. The album features ten songs, including "Emergency Contact" and "Your Spit." Check out the album's cover art and tracklist below:
Sucker Tracklist:
"Bloody Knees"
"Smoking Again"
"Emergency Contact"
"Sucker"
"Comeback"
"Your Spit"
"Clean"
"Fight"
"Slowdance"
"Hard"
Sucker is set to be released on November 3 via Polyvinyl, and Ian Sweet fans can look forward to more captivating and emotionally resonant music from this talented indie artist.
Watch the "Emergency Contact" video here.