Toronto's dynamic R&B duo, Majid Jordan, makes a triumphant return with their fourth studio album, Good People, under the iconic OVO Sound label. This highly anticipated release showcases the duo's evolution, delivering an emotional and sonically rich experience.
The album teases audiences with three pre-released tracks, notably the enchanting "Waiting For You," featuring the soulful vocals of Naomi Sharon. "Hands Tied" and the seven-minute masterpiece, "Violet," set the tone for a musical journey that spans love, commitment, and self-reflection.
Recorded in both Toronto and Bahrain, Good People captures the essence of Majid Jordan's roots, infusing sounds that evoke nostalgia and emotional resonance. The album reflects a mature perspective on love, uplifting listeners with its warmth and authenticity.
"Tears In Your Eyes" opens the album, setting an intimate tone with heartfelt declarations of commitment. "The Message" emerges as a deep cut that beckons repeated listens, creating an immersive experience for those in love.
Majid Al Maskati shares insights into the album's creation, stating, "We knew we wanted to focus on love that was uplifting, that was mature." The result is an 11-track journey that explores the complexities of love while showcasing the duo's growth in both sound and lyricism.
Following the success of "Waves of Blue," the lead single that peaked at No. 11 on Billboard's Hot R&B Songs chart, Good People is poised to make waves on the charts once again. Majid Jordan continues to enchant listeners with their signature sound.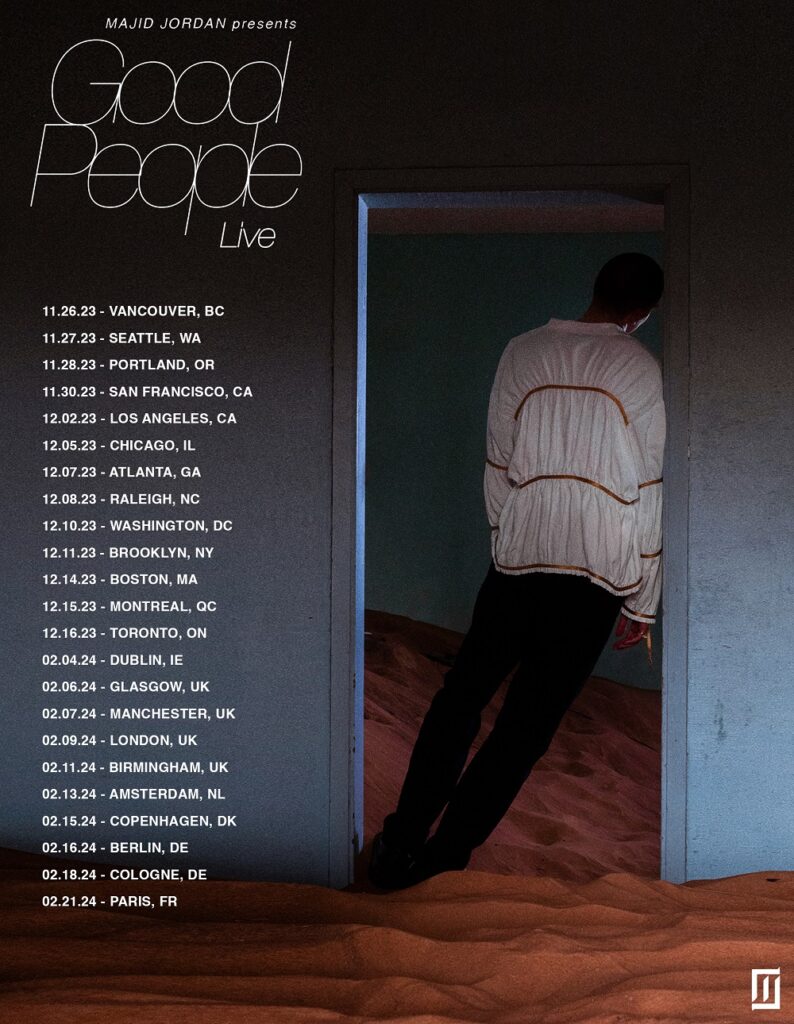 Accompanying the album release is the announcement of a world tour, starting with the Good People Live concert series. Kicking off on November 26 in Vancouver and concluding on December 16 in Toronto, the tour promises an immersive experience of Majid Jordan's musical prowess.
Majid Jordan's Good People is a testament to their mastery of R&B, delivering a harmonious blend of soulful vocals and captivating production. As the duo embarks on a global tour, this album cements their status as torchbearers of contemporary R&B, inviting audiences into a world where emotions are translated into musical brilliance.