Bryson Tiller has teamed up with emerging rapper Lola Brooke for her latest single, "You," produced by Khris Riddick-Tynes and Lil Ju.
Released just in time for the cozy fall season, "You" is a sultry rap and sung collaboration that draws comparisons to Foxy Brown's 1996 classic, "Get Me Home," featuring Blackstreet. In this track, Brooke shifts from her hard-hitting rap style to a softer, more intimate flow as she narrates a sensual moment with her partner.
Brooke's lyrics include lines like, "I'm a badass Brooklyn brown skin btch / And I love a hood ngga with some toxic dck / Nothing but some socks, beef, and brocs in it / Have me walking all crooked in my Crocs and sht."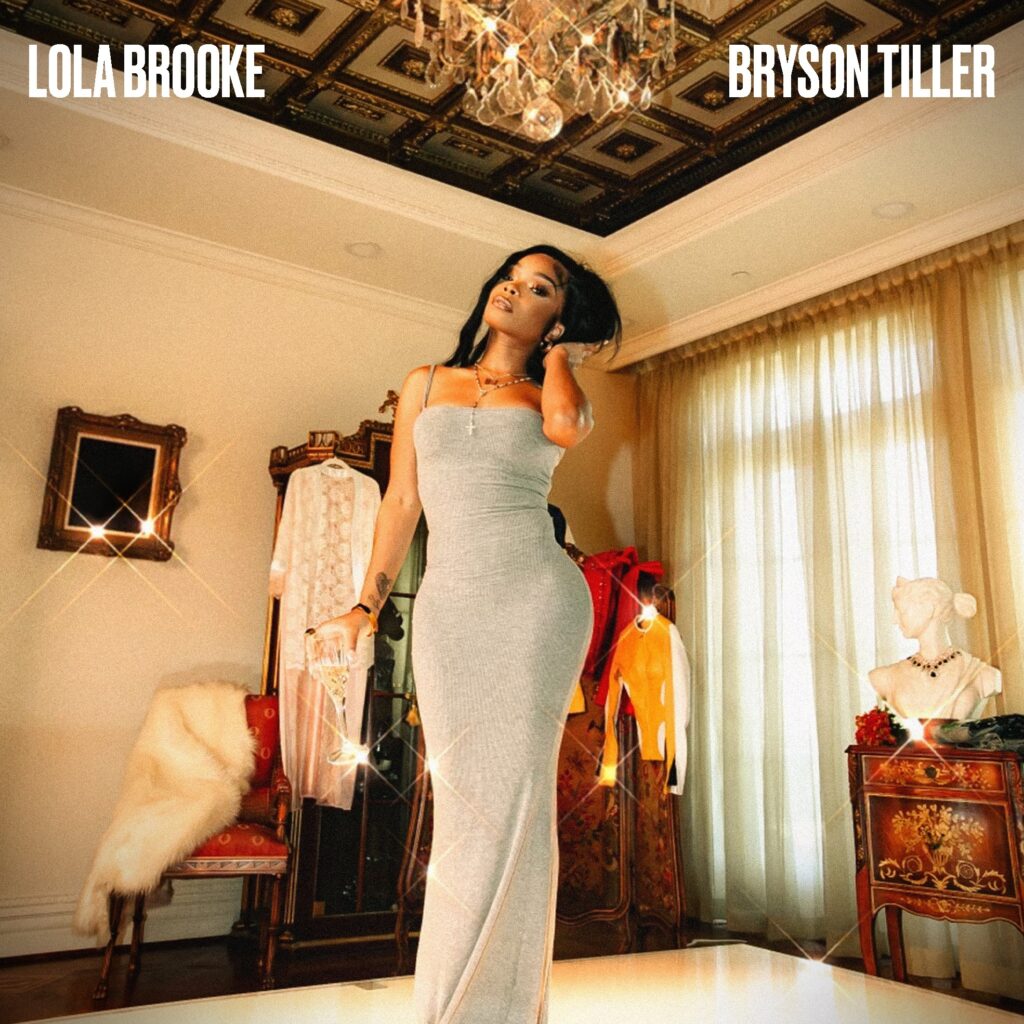 Tiller joins in on the hook, crooning, "I'm yours for the summer / Wanna drink until we're drunk? / I'm choosing you, baby / Things I wanna do to you, baby."
Speaking about the inspiration behind the song, Brooke said, "I had to go big on this the Brooklyn way! I channeled my inner soft girl with a twist (laughs), but that balance is needed. There's more than meets the eyes and ears with me, and Foxy [Brown] is someone who paved the way for girls like me, so knowing that adds to the specialness of it all."
She also expressed her excitement about collaborating with Bryson Tiller, saying, "Working with Bryson on this was great. I'm a fan of his as well, so that was a full-circle moment. It feels great to know that we got one that's being received so well by our fans."
Accompanying the song is a glamorous music video directed by Samuel Mcknight.
Lola Brooke, known for her viral single "Don't Play With It," is nominated for Best Breakthrough Hip Hop Artist at the 2023 BET Hip Hop Awards, and her track "Don't Play With It," featuring Billy B, received a gold award from the RIAA for selling over 500,000 equivalent units.
Bryson Tiller, on the other hand, continues to be a sought-after collaborator, having previously worked with artists like Ciara and Victoria Monét in 2023. His most recent release before "You" was the dance-pop track "Down Like That" from the Paw Patrol: The Mighty Movie soundtrack.
Listen to Lola Brooke's new song "You" featuring Bryson Tiller here: