Kim Petras, whose collaborative single "Unholy" with Sam Smith made history by reaching No. 1 on the Billboard Hot 100 last September, has continued to break barriers. The track marked Petras as the first publicly transgender solo artist, and Smith as the first publicly non-binary artist, to top the chart. Additionally, "Unholy" earned the duo the prestigious title of Best Pop Duo/Group Performance at the 2023 Grammys. Petras further solidified her presence in the music industry with her major-label debut album, "Feed The Beast," released in June, which debuted at No. 44 on the Billboard 200.
With all this success, it seems Petras decided to add another album to her impressive discography. On Monday, September 18, she surprised fans with the release of her album Problematique, which had previously been shelved after partially leaking, leaving fans eager for more, according to a press release.
The 10-track album includes "All She Wants," featuring Paris Hilton. This collaboration is not only noteworthy for its star-studded lineup but also because it comes approximately three months after Hilton enlisted Petras to reimagine her 2006 hit, "Stars Are Blind."
Petras is set to kick off her "Feed The Beast World Tour" at Moody Amphitheater in Austin, Texas, on September 27. The North American leg of the tour will continue until November 22, with the European/UK leg scheduled for February and March 2024.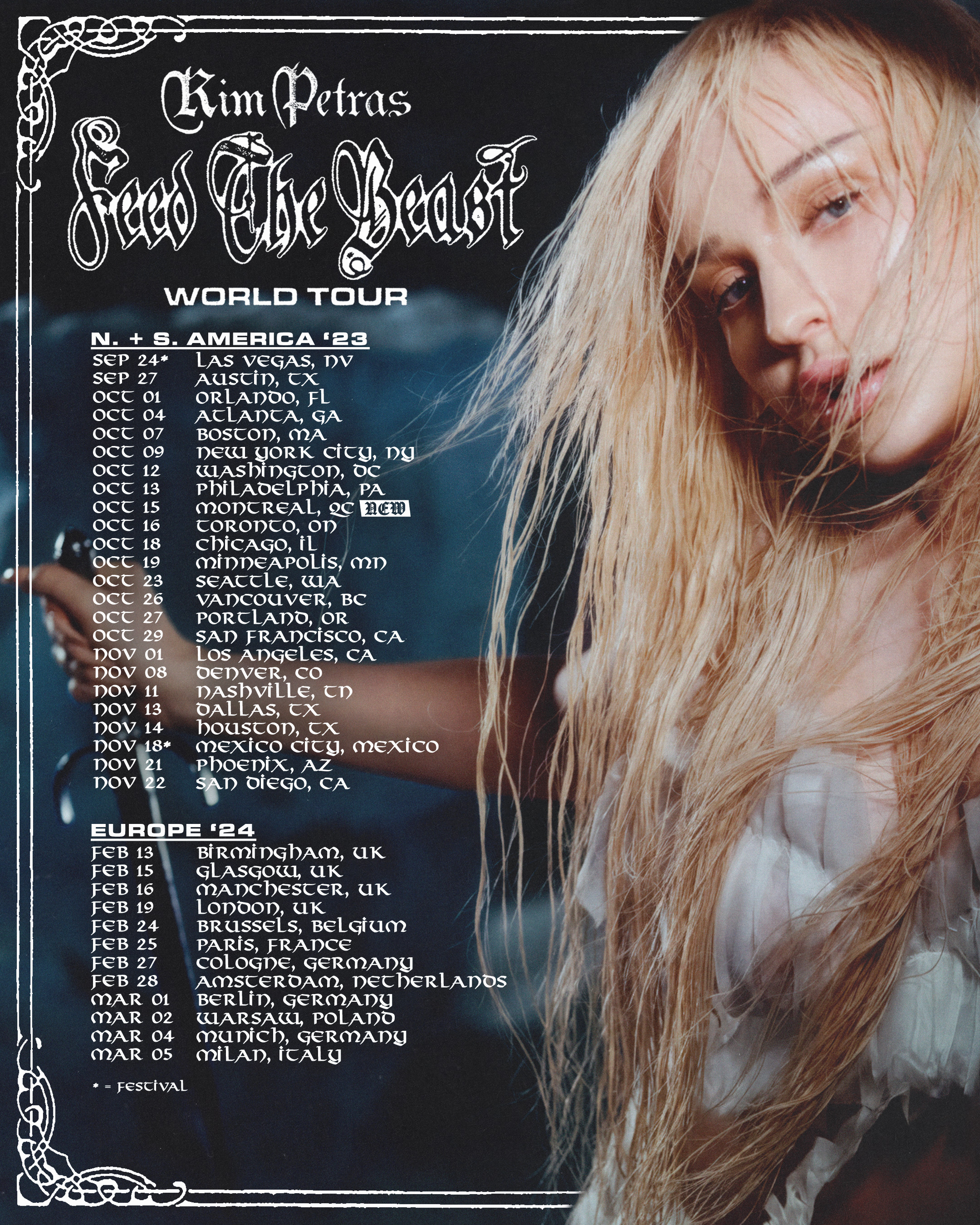 Problematique Tracklist:
Side A
"Problematique"
"Je T'Adore"
"All She Wants" Feat. Paris Hilton
"Born Again"
"Something About U"
Side B
"Treat Me Like A Ho"
"Confession"
"Deeper"
"Dirty Things"
"Love Ya Leave Ya"
Problematique is now available via Republic Records/Amigo Records. For more information, visit Kim Petras' official website.