Louis Vuitton invited Spanish artist Rosalía to perform live at its Fall-Winter 2023 Men's Fashion Show in Paris. The Pop star gave a spectacular performance, singing tracks from her critically acclaimed album Motomami.
The Latin Grammy award winner opened the show wearing a puffy white jacket and loose jogging pants. The LVMH fashion house together with Rosalía put up a setting similar to a home, where each part of the stage represents a different room.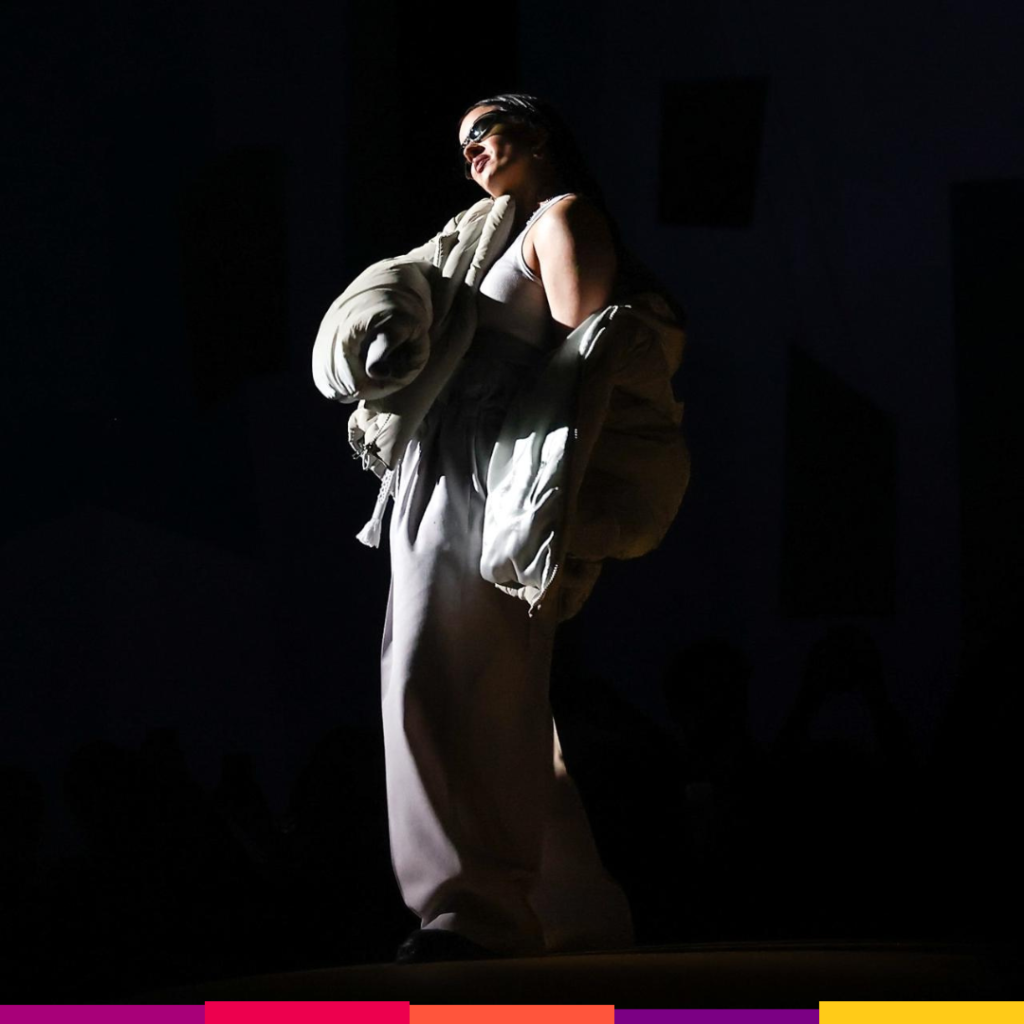 Rosalía kicked off her presentation with "Candy" Remix, the version she did with Chencho Corleone. She also performed some of the greatest hits from Motomami, like "Saoko," "Despechá," "De aquí no sales," and "CUUUUuuuuuute."
In addition to her original songs, the Catalan singer added tracks from other artists to her set, including "A I O," a dembow by Angel Dior and "Sento no Bico da Glock" by Gabriel do Borel, MC Lucy, and MC Rogê. She also paid tribute to the Romani flamenco singer Camarón de la Isla.
Rosalía ended her epic show on a high note, writing the phrase "una motomami estuvo aquí :D" on one of the walls, which translates to "A motomami was here." Following the latest album, the artist confirmed that she will be dropping a new single titled "LLYLM" (Lie Like You Love Me) on January 27.
Watch Rosalía's Live Performance At Louis Vuitton Men's Fall-Winter 2023 Fashion Show:
See the setlist here:
Candy Remix – ROSALÍA (Live Performance)
Saoko – ROSALÍA (Live Performance)
BULERÍAS DE LA PERLA – Camarón De La Isla
De aquí no sales – ROSALÍA (Live Performance)
Despechá (NUSAR3000 Remix) – ROSALÍA
BASBOUSA SONG – Ahmad H Music
DE PLATA – ROSALÍA (Live Performance)
A I O – Angel Dior
CUUUUuuuuuute – ROSALÍA (Live Performance)