In our interview with the charismatic DJ and producer, Ridley Bronson about his new release, "Flex My Drip," he discusses his inspiration drawn from classic samples reminiscent of Curtis Mayfield and Marvin Gaye. He highlights his fascination with transforming these familiar vocals into something unique, expressing a commitment to applying this concept to his future music.
Against the backdrop of an industry saturated with uniformity, Ridley emphasizes his approach of breaking boundaries by blending genres and drawing inspiration from diverse sources. He previews his upcoming tracks that encompass disco, soul, and tech house elements, revealing his intention to create a distinct sound by merging techniques from various genres.
Ridley also teases a new single, titled "Blue Skies Aren't Gray," and hints at a collaboration with a talented UK vocalist. He shares insights into his label, Focus Four, and its evolving direction, aiming for organic growth and envisioning label-hosted events. His strategy involves striking a balance between contemporary audience appeal and timeless elements, focusing on authenticity to resonate with listeners and relying on captivating tracks to attract attention.
Check out the full interview below.
"Flex My Drip" originates from a sample pack channeling Curtis Mayfield and Marvin Gaye. What intrigued you about the sound, and how did this shape the final song?"
These are classic-sounding vocals that are familiar to the ear, which made me intrigued. Flipping them into something entirely different from how they normally sound was interesting to me, and moving forward I am going to apply this concept to more of the music I release.
In an era where much of the music sounds alike in both sound and arrangement, how do you try to break boundaries and distinguish yourself?
I try to break the boundaries by not using them at all. I blend different genres and draw inspiration from all types of music. Hopefully, my sound will become distinguishable and familiar to listeners all over the world.
Can you describe how the essence of the new track is representative of your unique sound? Should we anticipate any unexpected genres you might explore in the future?
Expect a lot more disco, soul, and tech house. The essence of "Flex My Drip" is a blend of multiple genres and doesn't really follow any rules. I pushed myself to create something really unique by incorporating techniques I've used to produce different genres throughout my career.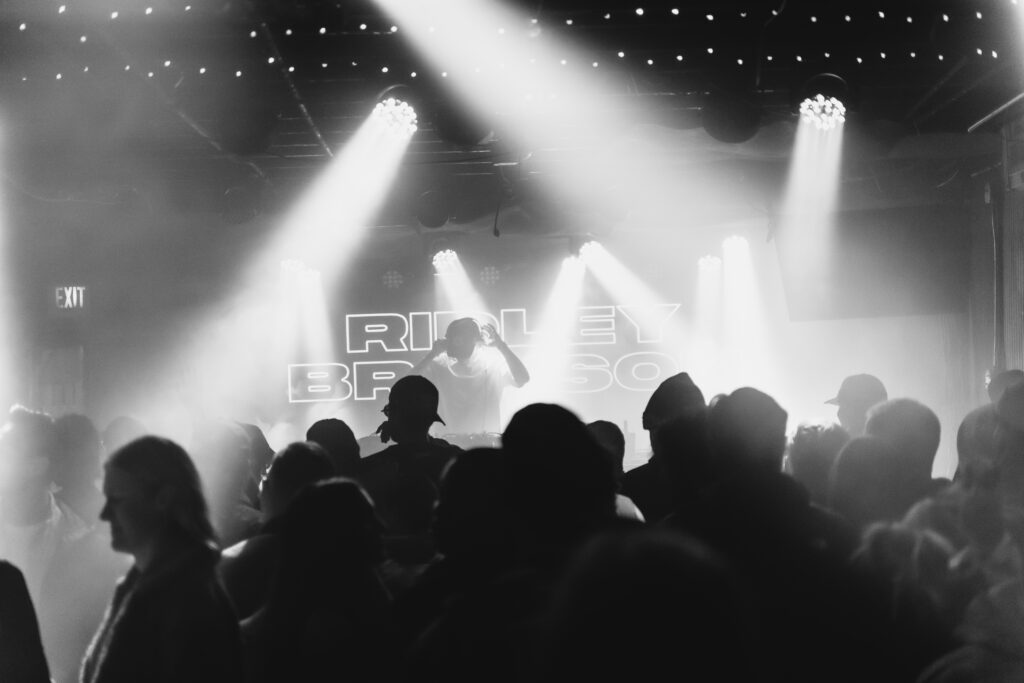 Could you provide a sneak peek of your upcoming releases? Is an album launch on your horizon? Any exciting collaborations in the works?
My new single, "Blue Skies Aren't Gray" is coming very soon. No album (yet), but there's a collaboration with an amazingly talented vocalist from the UK.
Give us your insights on your record label, Focus Four, and its future directions and aspirations.
I started Focus Four to have the ability to release my own music. So far I've had the opportunity to sign my friend's tracks and I plan to release more music from other artists on the label. I want it to grow organically and be a word-of-mouth kind of vibe. The goal is to eventually throw label-hosted events and parties.
Amidst the bustling summer festival season, we're curious to know which dream event, from Tomorrowland to Ushuaïa, would you love to be part of?
My dream event to be booked at is Lollapalooza in Chicago on Perry's stage. I've been there so many times and always dreamed of being on that stage. Going to Lollapalooza inspired me to become an electronic DJ many years ago.
In the dynamic electronic music scene, how do you strike a balance between creating tracks that connect with today's audience and incorporating timeless elements for the future?
Balance is definitely key in the electronic music scene. I'd say I'm mixing old and new and only releasing music that inspires me. Being authentic resonates with people and that's what they look for in an artist. Also, if the songs being released are bangers people will gravitate.
Watch the official music video for "Flex My Drip" here:
Listen to the song below: