Whyte Fang releases her highly anticipated debut album, GENESIS, after a decade-long hiatus from the music industry. The project is the alter ego of electronic music superstar Alison Wonderland and has been in development since her resurgence 18 months ago. Despite the busyness of daily life, Wonderland has shared that Whyte Fang is her necessary creative outlet.

The album features a mix of ethereal and abstract instrumentals and vocal-driven songs that mirror the grittiness and heavy-hitting nature of the project's production while taking it into new narrative territory. The spoken-word introduction, "Hello 🙂", sets the tone for an escape from the norm. The subsequent track, "333", showcases Whyte Fang at her wonkiest, building psychedelic melodies out of truncated vocal chops and soundtracking them to thumping rhythms.

One highlight of the album is "Atlantis," which stands out not just for Whyte Fang but also her unborn child. In an exclusive GENESIS listening party, Whyte Fang shared that her baby kicks every time the track plays, calling it "baby A&R."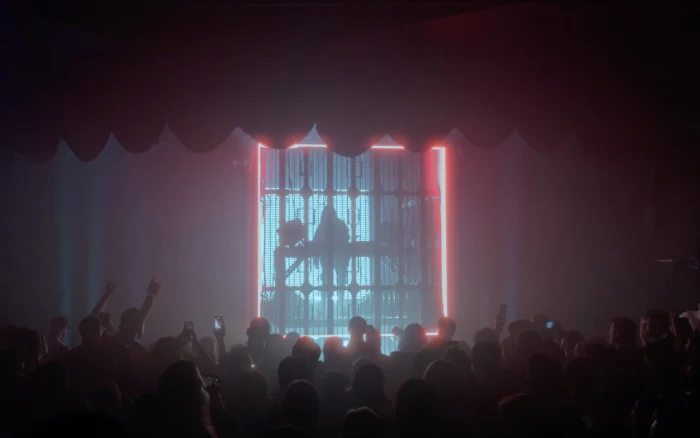 Whyte Fang is now gearing up for a landmark performance at Coachella, where she will showcase her new music to fans. Overall, the album is an expression of creative freedom that doesn't fit neatly within boxes, labels, or conventional song structures.