On Kara Jackson's debut album, Why Does the Earth Give Us People to Love?, her humbly epic song "no fun/party" showcases piercing personal reflections and writerly metaphors involving elephant tusks and dancing dragons, all atop her own spare guitar playing. Wistful strings simmer to the surface at points, intensifying the spotlight on Jackson's plainly heartfelt delivery. "Every person that I've dated/Tells me I'm intimidating," she sings, plaintively.
But the Jackson we meet during an interview in her hometown of Oak Park, Illinois is the very opposite of intimidating. She is congenial, funny, and bright, wearing dazzling green eyeshadow to match a shimmery two-piece look that makes her pop out from the suburban surroundings. Her forthcoming debut full-length album is an audacious blend of folk and country that finds the one-time National Youth Poet Laureate channeling her precise prose to song. Why Does the Earth Give Us People to Love? is dedicated to her best friend Maya, a fellow musician who passed away from cancer during high school.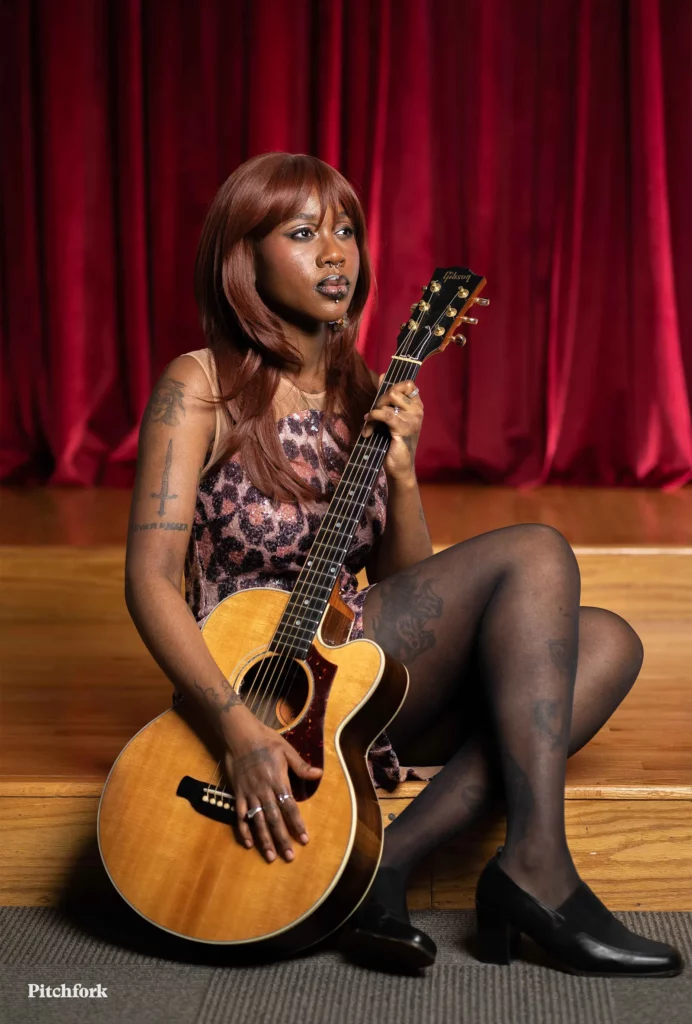 Grief permeates the album, and Jackson is unapologetic about hers. It is in that place of incomprehension and despair that Jackson is most adept at articulating her feelings in song. Jackson first began writing the album's title track around the time she graduated from high school, when one of her mentors was dealing with the same cancer as Maya. "We're only waiting our turn/Call that living?" she sings over doleful guitar. "The name of the album is a real question: Literally, why are we put on this Earth just to love each other? It's just a really hard thing," Jackson says. "But I'm so lucky to have the people that I have, and to have loved them as hard as I have."
Other types of relationships, ones that aren't as sacred, are also explored on the record. "Like, why did this Earth give us dickheads?" Jackson jokes, referencing the track "dickhead blues." It's at once a mantra of self-worth and an airing out of emotional deadbeats.
Jackson explores and asserts her heritage within her work. She's drawn to the unvarnished truth of country and folk music, genres that are just as historically Black as rock and rap. In this sense, her album is a throughline of musical lineage and legacy, a reclamation.