Following "Te Felicito," "Monotonía," "BZRP Music Sessions #53," and "TQG," Shakira will return with another collaboration with Manuel Turizo, called "Copa Vacía." The upcoming track will be the Barranquilla singer's second single with a fellow Colombian artist this year, after Karol G.
In a recent interview, Turizo said: "Since the news went viral, they've asked me and I didn't want to tell anyone, because the single isn't really mine, it's hers." The Colombian singer explained: "She is the one who decides when she wants to release it, that's why, I still can't give you the date or day and month of when it's going to come out."
He also teases that they are going to grab the video this coming weekend. "We are setting it up, but you have to let her be the one who directs the project and at the pace at which she wants. She had a prior commitment to the song with Karol G and that must be respected. You have to do things the right way," admits the artist.
Manuel Turizo confirmó su colaboración con Shakira y ha dicho que esta semana grabarán el video del tema que sería parte del próximo disco de la cantante y será ella junto a su equipo de trabajo quienes decidan cuándo lanzar la canción. Este sería el próximo lanzamiento de Shaki. pic.twitter.com/v8ksxbt2JO

— MTZTurizo (@TURIZO2000s) February 28, 2023
The rumors began back in February, after a part of the track was leaked online. Various sources confirmed at the time that the collaboration between the two Colombian artists was called "Copa Vacía." The song title is heard in the lyrics that are sung by Shakira, "I've been thirsty for a while, thirsty for you and I don't know why/ I was left craving for more and wanting to drink from an empty glass."
In the leaked version, "Copa Vacía" stands out with its catchy reggaeton rhythms. On the cover, Shakira embodies an entangled pink-haired mermaid.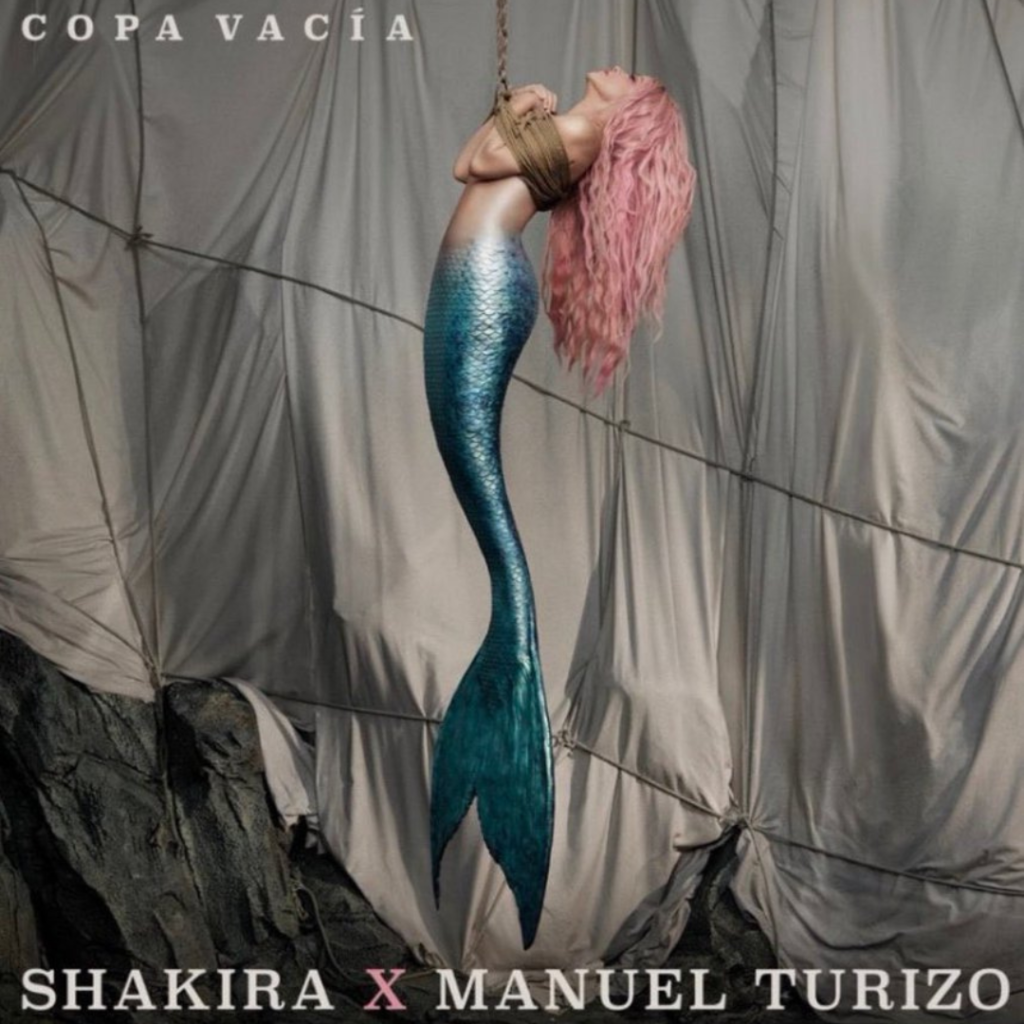 Shakira's upcoming project is on its way to becoming one of the biggest albums of her entire career and, obviously, of 2023. Although the final release date hasn't been announced yet, she dropped many different previews of the record in the last couple of months.