Latinos continue to be proud of Bad Bunny! The international recording artist from Puerto Rico has been named Apple Music's Artist of the Year. The reggaeton superstar received the award from the streamer in 2022 in recognition of his superior musical talent and cultural impact.
Apple Music claims that even though many of the top names in songs made amazing music in 2022, Bad Bunny ruled the year.
The artist's sixth album in four years, "Un Verano Sin Ti," is among his best-selling songs. The album received the most streams on Apple Music in 2022 and has overtaken all other Latin albums in popularity.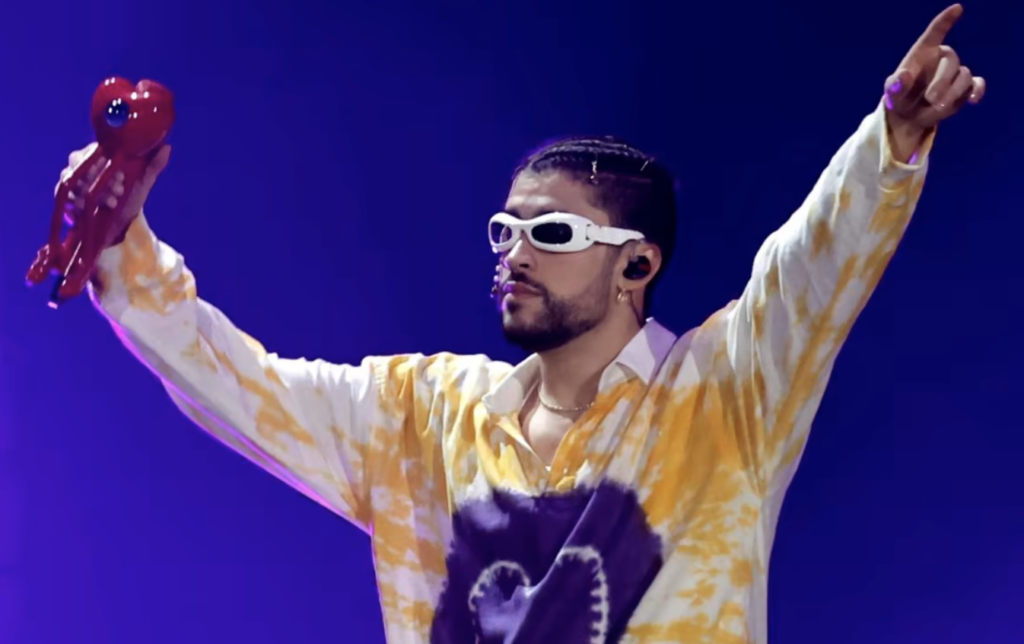 "When I started, I didn't have a global fan base," Bad Bunny tells Apple Music in an exclusive film. "I'm grateful for everything I've accomplished and everything I've experienced. The Latin music movement has grown so much. I would never take full credit or say, 'It's because of me.' No, it's every one of us. A whole generation. Our energy and presence is always felt."
After being presented with the Apple Music Award, he added: "Thank you to Apple Music and to all the people who listen to my music every day. I'm super happy!"
In honor of the occasion, Bad Bunny has taken control of the La Formula playlist and selected his own favorites from artists like Myke Towers, Rauw Alejandro, Mora, Jhayco, and others on Apple Music.
And the entire day is dedicated to Bad Bunny on Apple Music 1! Listeners may listen in to a variety of radio programming honoring Bad Bunny, including fresh specials, previously aired shows, interviews from the artist's early days, and playlists highlighting the musician's various facets and his momentous year.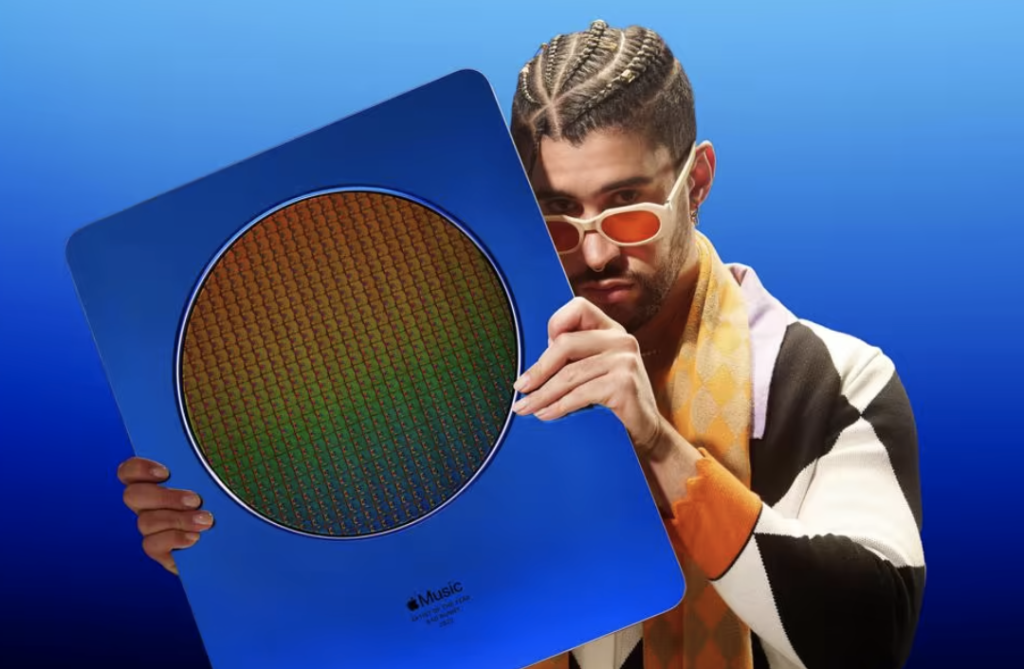 "We're thrilled to celebrate the achievements of Bad Bunny, whose influence on every corner of culture could not be ignored in 2022," said Oliver Schusser, Apple's vice president of Apple Music and Beats. "Watching Bad Bunny ascend from an Apple Music Up Next artist in 2018 to our Artist of the Year this year has been nothing short of extraordinary. We congratulate him on his record-breaking year and for continuing to bring Latin music to a massive global audience."