Spain saw the talent of Christina Aguilera!
In a futuristic metallic bodysuit and black latex thigh-high boots, the 41-year-old Latina Powerhouse thrilled her fans at the Starlite Catalana Occidente. After going nearly 18 years without playing in the European nation, Aguilera will perform there on July 25.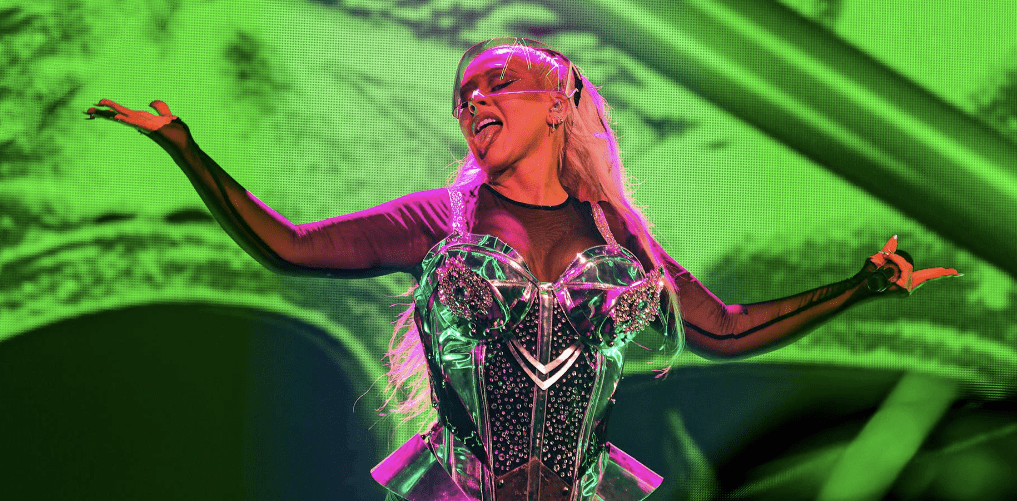 Xtina used the occasion to promote La Fuerza, her most recent album in the Spanish language, in order to continue celebrating her Latin and Hispanic heritage.
Check out La Fuerza below.
The official video for "Suéltame," a brand-new and sensuous collaboration with Argentine pop sensation Tini, was unveiled by the international diva, who has been working on her trilogy, last week to the astonishment of her admirers.
The song was written by Aguilera, TINI, and Kat Dahlia with producers Mauricio Rengifo, Andrés Torres, Rafa Arcaute, Federico Vindver, and co-produced by Afo Verde. It is already accessible on all streaming services.