During his latest "Love on Tour " show in Wisconsin, the Grammy-winning artist Harry Styles helped one of his fans to come out to her mom.
The fan, 23-year-old McKinley McConnell was holding a sign saying "My mom is in section 201. Help me come out". Styles saw the sign and decided to take action.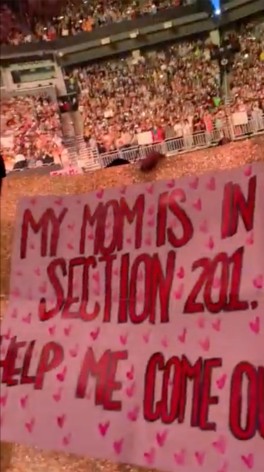 Harry, being the sweetheart that he is, kneeled on his knees and addressed McKinley's mother is the most wholesome moment possible.
McKinely later thanked Styles by tweeting "Thank you for creating a safe place for me".
Watch the video below: